I took online quizzes in college, and not so much since. But someone on the Detroit Tigers forum made me do this one called, "Which book are you?". And, for some reason, I'm getting home at 11pm on a Tuesday night and deciding I needed to do it. And, for some reason, I'm totally mystified that I could answer six or seven questions and a website could spit out a response to me that was this dead-on. I'm not talking the book - Save for "A Rose for Emily," I've never read Faulkner, though I've always wanted to - but the description. Right now.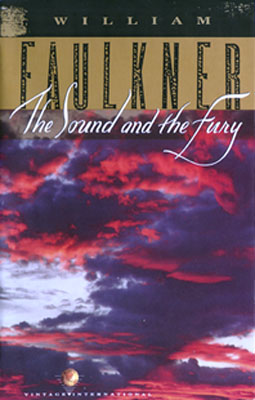 You're The Sound and the Fury!

by William Faulkner

Strong-willed but deeply confused, you are trying to come to grips
with a major crisis in your life. You can see many different perspectives on the issue,
but you're mostly overwhelmed with despair at what you've lost. People often have a hard
time understanding you, but they have some vague sense that you must be brilliant
anyway. Ultimately, you signify nothing.


Take the Book Quiz
at the Blue Pyramid.
In other news, I'm frustrated and tired. Not really news, I know.